WHAT'S HAPPENING!?
 Watch The Video On Youtube   ( Just a home made Video ) https://youtu.be/SknMUzvS0QY    Hello Friends, Back in March 2018 of this year, We decided to be partnered with Tone Winner company to produce powerful, affordable & audiophile quality sound for your Hi-Fi, home theatre & gaming experience. Tone...
Review By Tom For Nuprime Audio MCH-K38 Thank You Tom!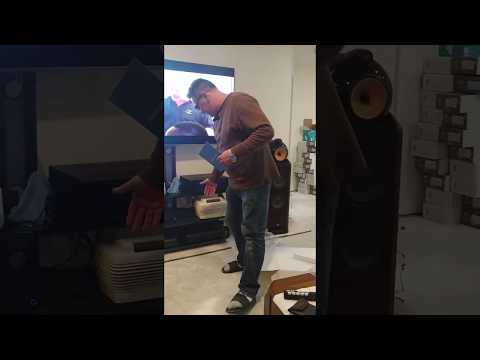 Featured video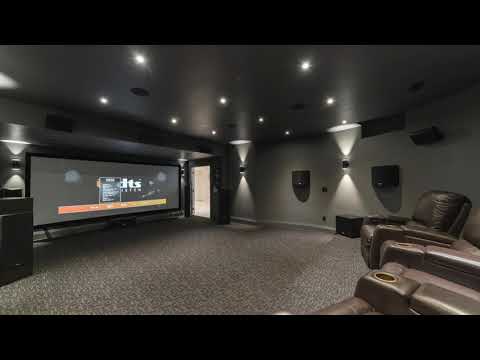 Featured video
Let customers speak for us
from 72 reviews
Best service best pre-amp
Aamir is one of the best sales vendor around.There is nothing he won't do for you.Goes out of his way and answers every question or concer you have.
Hi fi is going down the toilet but people like him with great service and products keeps the dream
Alive.
Also the 8805 pre amp ranksup there with the best,marantz hit s home run with this one.
Again I can't thank Aamir and summit hi fi enough making my home theatre a reality...
Marantz AV8805 - AV Pre-Amplifier
Home Theatre
I just had a home theatre set up in my basement and have to thank Aamir so much for the set up! The sound and quality is amazing!! Highly recommend him if you're looking into a system. Two thumbs up!!!
Summit Hi-Fi
SVS SB-16 Ultra
Brought a SVS SB-16 Ultra subwoofer from Aamir of Summit HiFi. The purchase was based on my research on the SVS website, surfing the webs, as well as YouTube. Contacted SVS, and they recommended that I call Summit HiFi, one of their SVS Canadian dealers. Aamir recommended the SB-16 Ultra very highly; said it would mates exceedingly well with my stereo system. I have a high-end 2 channel stereo system and have been using high priced subwoofers from Rel and JL Audio before costing tens of thousands dollars, and I was a bit apprehensive of the claims made by SVS for the sonic excellence of their SB-16 Ultra.
I am writing this review to certify that the SB-16 ultra is every bit as good as SVS and Aamir had claimed. It is exceedingly fast, yielding clean and not bloomy bass. Its adjustability via smart phones (Android in my case) is just nothing short of amazing; just about all parameters for controlling deep bass could be adjusted via Bluetooth with an apps in a smartphone. It is by far the best sub I've ever owned. I therefore recommend the SVS SB-16 Ultra very highly. It is simply superb, and I have nothing to criticize.
Lastly, I would like to compliment Aamir for his excellent technical advise and interpersonal skills. Aamir is attentive; spend more than an hour with me discussing my subwoofer needs, and ways to integrate the SB-16 Ultra with the rest of my components. He assured me that if I were not pleased with my purchase, he would take it back from me, full refund with no question ask for ~a month and a half duration, including the costs of shipment the unit back to Summit. With that assurance, I brought the SB-16 Ultra from Aamir, and it was promptly shipped to me after only one week. I am very satisfied with Aamir's and Summit's service. After a month, Aamir also called me as a follow-up to see if I was happy with the purchase or if there were any problem with it. All considered, this is a very well run outfit. Highly recommended, and thank you Aamir.
Summit Hi-Fi
Great products and service from a store that puts customer service first.
I live in Northern Saskatchewan and all my audio/electronic purchases are done 100% online. So the most important criteria for me is customer service. I will only repeat purchase from a dealer if they truly earn it. I hate dealers who brush you aside when you start asking questions. It seems you need to make a deposit before they even answer your questions.
I am happy to say that Summit Hifi and Aamir has earned my loyalty. My first purchase with Aamir was a JVC X750R projector. Base on his recommendation and assurance that the JVC is best for the money, I made the purchase. I have no regrets with the purchase. This JVC is by far the best I've ever seen and because it was a last year model, Aamir was able to get me good price on it.
My second and third purchases with Aamir are the SVS subs. The SVS SB Ultra 16 and 2 SVS SP-2000. The SVS subs are the best for the price point. The 2 SP-2000 anchor my home theatre. These 2 subs dig deep and loud when call for. They are solid kind of bass, not the flabby one you get from Sunfire subs or other Best Buy subs. Trust me on this.
The SVS SB Ultra 16 is in my 2 channel music system. This is overkill but I like my music and deep bass. The bass from this SVS is fast and taught with plenty of SPL if needed.
Summit Hifi and Aamir is first class audio shop. Customer service is their priority. I am happy recommending them to all my friends.
Summit Hi-Fi
Aamir #1 customer service
Just a new year shout out to the man who moved heaven&earth to get my emo basx 8 sub to me before the divorce from emotiva. Aamir would not accept payment from me until the sub was delivered, up, & running. Who does that anymore? Talk about going the last mile, above & beyond,etc! To all my fellow music lovers, you will never regret doing business with Aamir. Thanks,pal!
Summit Hi-Fi
Great product and service
Having never really heard of NuPrime previously and never having considered Class D amps I was pleasantly surprised by this relatively small amp.
It sure packs a punch though, at 120wpc, it pairs perfectly with my KEF Q350 speakers. It gets plenty loud, there's no hiss or hum, bass is tight, midrange is great and the soundstage is big. It sounds a little warm but if you aren't into that a bit of EQ would easily fix it.
The only complaint I have is that it was shipped with a EU power cord instead of a US one but Aamir offered to ship the correct cord without any hesitation.
NuPrime STA-9 Power Amplifier - 120W x 2 (8 Ohms) & 290W Mono ( Oh My! )